Dutch author/reporter/historian Henk Hovinga (b.1931) travelled many years around the world reporting for magazines and Dutch radio and TV.  He eventually specialized on South East Asia, specifically Indonesia that he has visited twenty-two times. On these travels he not only assembled material for his topical radio reports, but also for docu's on the Japanese occupation of the former Dutch East Indies during the Pacific war.

This historical specialization resulted in two books, based for a great deal on the personal recollections of war victims and unknown heroes, both civilians and military.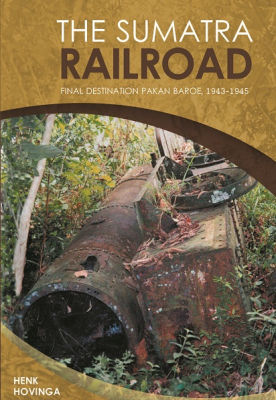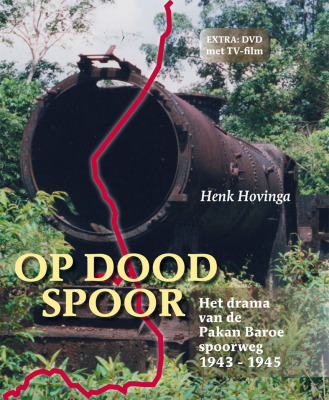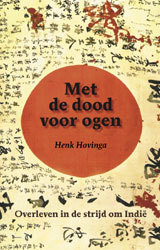 His life's work is 'The Sumatra Railroad - Final Destination Pakan Baroe, 1943 - 1945' in Dutch 'Op Dood Spoor'.

Although the graphical designs are different, the contents of both books are the same.
'The Sumatra Railroad' tells the dramatic story of the allied Prisoners of War and the recruited Javanese, who were forced by the Japanese occupier to build a 220 km long roaldroad through the Sumatran tropical rainforest.
Please also visit our '
mini site
' with more facts, figures, maps and images about The Sumatra Railroad.
This is the original version of 'The Sumatra Railroad' in Dutch.
Although the graphical designs are different, the contents of both books are the same.

Ze aten stijfsel en ratten, ze stierven aan uitputting, malaria, dysenterie, beri-beri en tropische zweren. Maar op 15 augustus van het oorlogsjaar 1945, dezelfde dag dat Japan de wapenstilstand afkondigde en de rode Japanse zon eindelijk onderging, kwam de dodenspoorweg van Pakan Baroe naar Moeara gereed. De laatste nagel werd door de Japanners zelf de laatste dwarsligger ingejaagd. Een koperen nagel, bij gebrek aan goud, zoals de traditie eigenlijk wil.
'Met de Dood voor Ogen' bevat zestien schokkende verhalen over het oorlogsgeweld in Indië en over militaire misdaden van vlak na de Japanse capitulatie.
Kern van het boek vormen  de huiveringwekkende ervaringen van twaalf mannen die miraculeus aan de dood wisten te ontsnappen.
Bijna even schokkend zijn de herinneringen van de Nederlandse bevrijder Albert Plesman jr. – zoon van de oprichter van de KLM – die met vier kameraden vlak na de Japanse capitulatie wordt gedropt om de gevangenen te helpen die nog steeds zuchten in de ellendige Japanse interneringskampen.